Perhaps the most famous self-portrait of Mexico's most famous painter, Frida Kahlo, is her work called "The Two Fridas". Of all her self-portraits, this one stands out for representing in a very cold way two Fridas, each one with a different outfit, holding hands and intertwined through an artery that crosses their hearts. It is undoubtedly a painting worth analyzing. It could be said that the complexity of this work surpasses any of her other paintings, however, like all her self-portraits, this one also speaks about the feelings she felt about a very painful situation she was going through in her life.
All about the Two Fridas of Frida Kahlo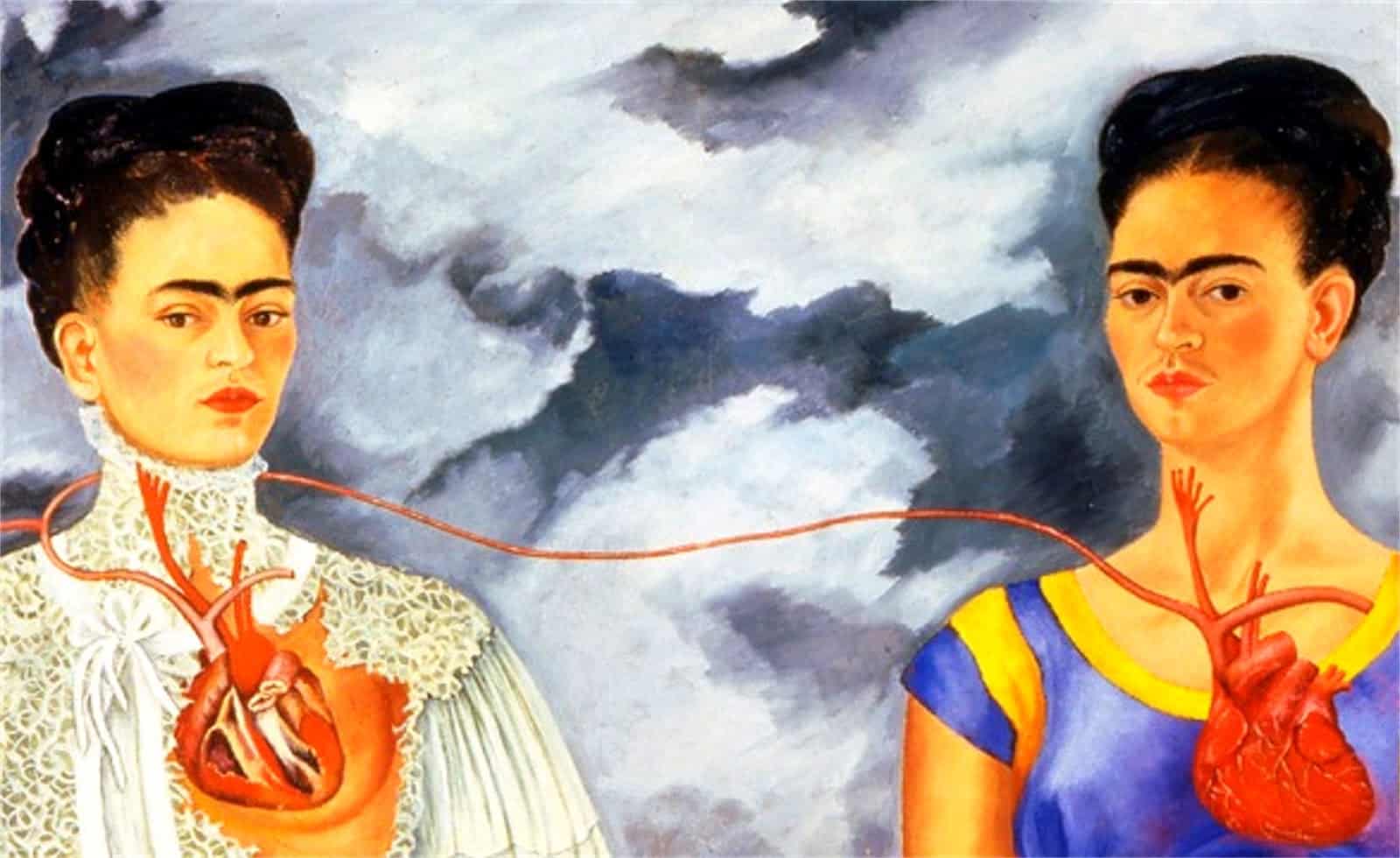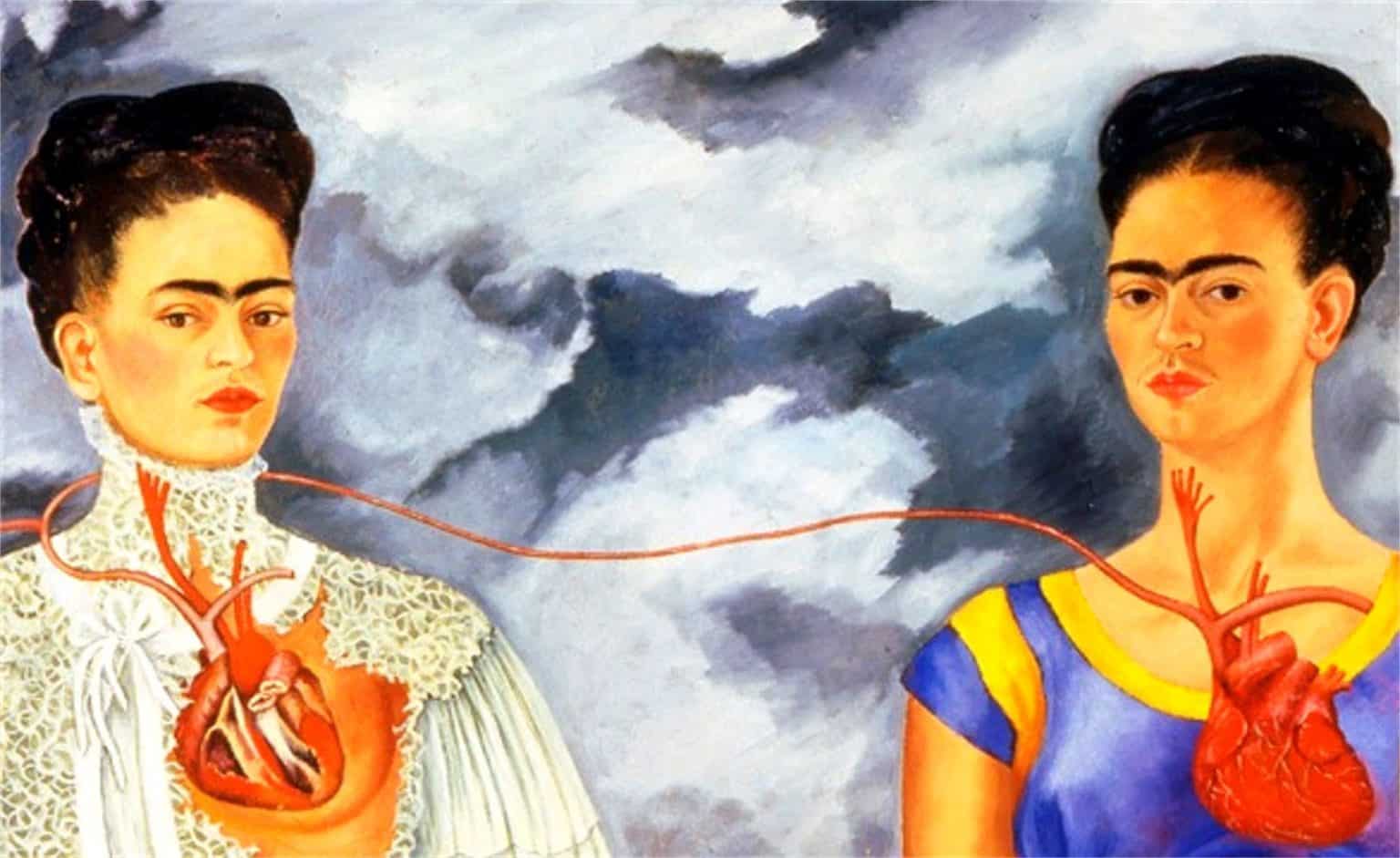 Like an optical illusion or a mirror, we can see, on the one hand, the Frida married to Diego Rivera, dressed in a traditional Mexican costume that honors her roots for which she was always proud. On the other hand, we can see a single Frida wearing a European style dress with white lace that marks a before and after her stay in Paris.
Characteristics of Las dos Fridas
It was painted in 1939.
It is an oil painting.
It measures 173 centimeters wide by 173 centimeters long.
According to Fernando Gamboa, who was a very close friend of Frida Kahlo, her inspiration for the work came from viewing the paintings "The Two Sisters" by Theodore Chassériau and the painting "Gabrielle d'Estrées and One of Her Sisters" by an unknown artist.
It was in the artist's custody until 1947, a few years before her death, and since 1966 it has been in the Museum of Modern Art.
Duality, symbolism and surrealism are intimately marked in this work, as well as pain, suffering and a host of hidden details that make this painting one of the most famous in the world.
Book your tickets in advance for the Frida Kahlo Museum
Don't miss the opportunity to discover the beautiful Frida Kahlo Museum in Mexico City by booking your visit in advance: an unforgettable moment guaranteed!
Here are several reasons to book your visits in advance:
Guarantee availability
Save money
Avoid queues
Are you passionate about the work of Frida Kahlo?
There is a wide selection of items dedicated to Frida Kahlo.
By purchasing one of these items, you can keep a souvenir of your visit.
You can also surround yourself with Frida Kahlo's inspiration and creativity in your everyday life.
Don't wait any longer and discover our selection of Frida Kahlo souvenirs now. You won't be disappointed.
The hidden story behind Las dos Fridas
The expressionlessness in the faces of The Two Fridas was always characteristic of most of her self-portraits, along with a somber background that expresses the darkness in the depths of her being. Seated on a green piece of furniture and holding hands, two totally different Fridas who, without a doubt, cry out for understanding and freedom.
Sentimental situation
With this work Frida wanted to represent the great pain she felt for formalizing her divorce with Diego Rivera after returning from her six-month stay in New York and Paris. Although, a year later, they remarried. In the Frida dressed in a Mexican dress, we can see that in her hand is a small portrait of Diego Rivera when she was a child and from there an artery goes around her arm and reaches her uncovered heart, continuing its way through the right artery to reach the European Frida.
The opposites of her being
She represents "her other self", her duality, as two Fridas existing in the same space and time, united by the blood that runs through their exposed hearts and connected by their arteries, as well as being holding hands to represent their rational union.
Dresses
On the one hand, there is the married Frida in her classic Tehuano dress that represents the woman with whom Diego Rivera had fallen in love. Several analysts also suggest that this dress in that Frida tries to represent her mestizo origin, since her mother was born in Oaxaca. While, in the Frida with the European lace dress, she tries to represent, on the one hand, her European descent from her father's side, who was German. Also, her dress seems to be inspired by the wedding dress her mother wore to reflect the innocence of a woman. On the other hand, Frida lived the European life for a while and it is said that this stage of her life was the one that led her to paint herself in this way.
Hearts, arteries and other details
While the married Frida had in her left hand a mini portrait of Diego as a child, the right hand of the European Frida has surgical scissors that stop the flow of blood from the artery that joins them, however, the flow of blood drips and stains just above her pubic area on her white dress. It is believed that the stain on her white dress represents the multiple miscarriages the artist suffered because she was unable to have children due to the tragic accident she suffered in her youth that left her unable to procreate. In the single Frida we can also see that her heart is open and empty, wanting to represent what she felt about the loneliness of her bachelorhood. It is, without a doubt, a work worthy of admiration; detail after detail, with a harmony of colors that catches anyone's eye and makes them feel what she felt when painting this work.
If you want to know more about this famous painting, write to us.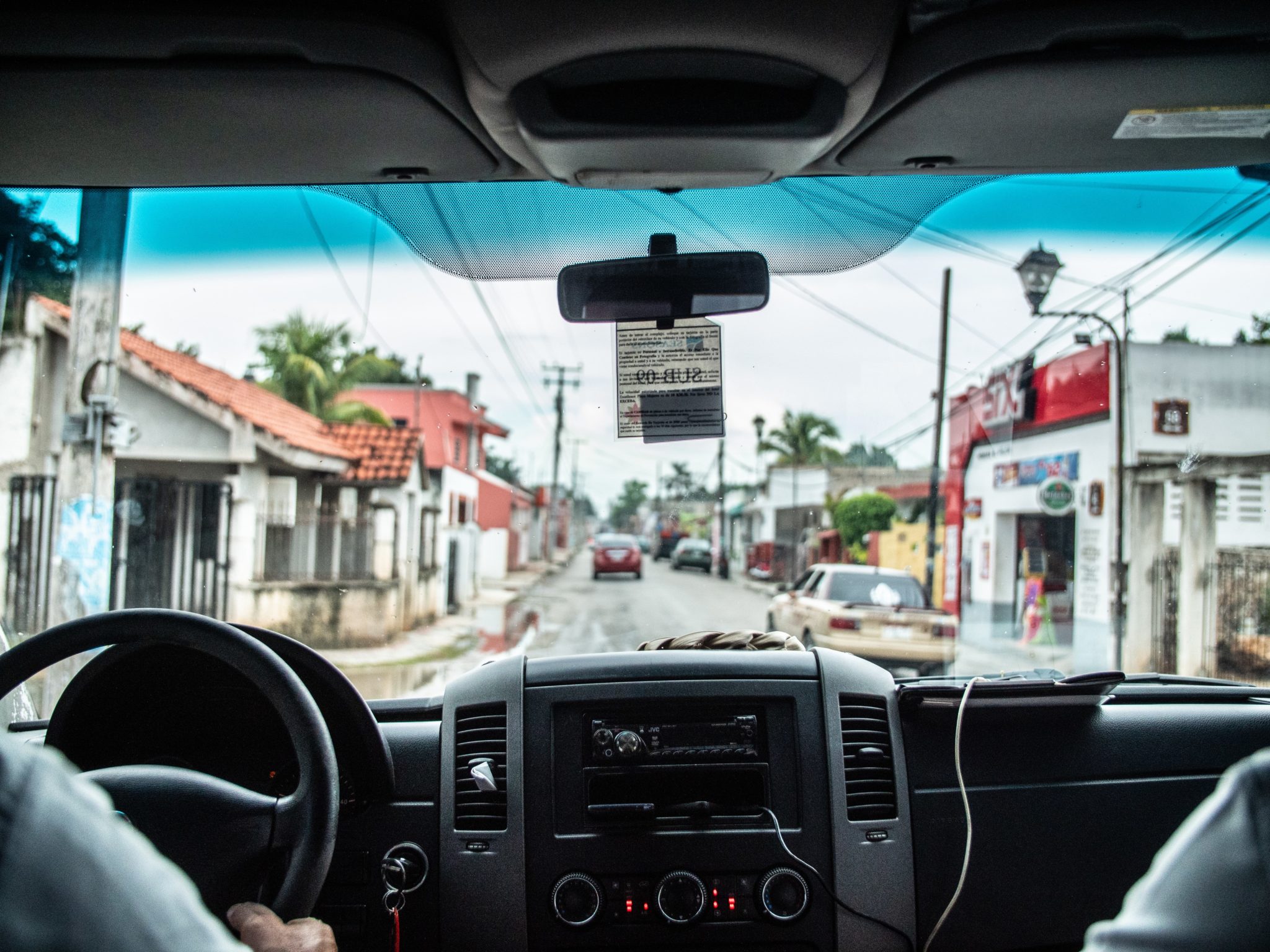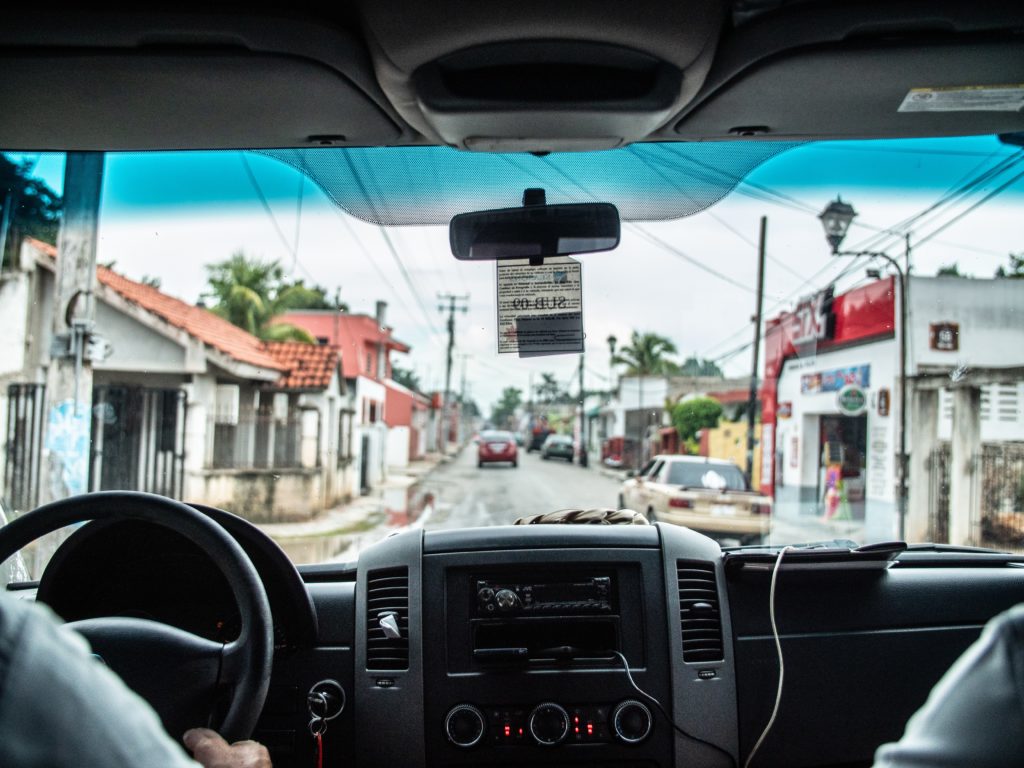 Wondering if you should rent a car in Mexico? This article, full of tips on renting in Mexico, is for you! 🚗
Lire la suite